DMR 00294E | HydraFoam™ Hydrophilic Foam Dressing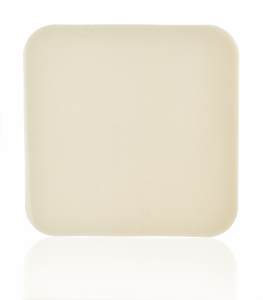 Description
HydraFoam™ Hydrophilic Foam Dressing
DMR 00294E  |  2″ x 2″  |  Box of 10
HydraFoam is a highly absorbent hydrophilic dressing. Hydrophilic foam's wicking ability decreases maceration issues. Maintains a moist wound environment. Conforms easily to awkward-to-dress areas. Protects and cushions the wound.
Supports moist wound healing and autolytic debridement
Excellent exudate management to minimize maceration
Supports normalization of wound bed temperature
Absorption, support and cushioning help manage hypergranulation tissue
Latex free
A primary dressing that may be used for the management of acute or chronic partial and full thickness wounds/ulcers with moderate to heavy exudate.
Show More
Show Less
Secure online Payments
30-day easy return policy
Product Support
Pharmacy Accreditation
Shipping Anywhere in the USA