DMR 00135 | DermaDaily Moisturizing Lotion | Gallon | 1 Item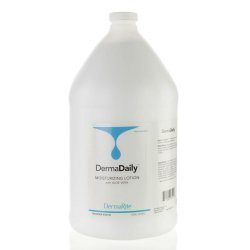 Out of stock
Want to be notified when this product is back in stock?
Description
DermaDaily® Moisturizing Lotion
DMR 00135 | DermaDaily Moisturizing Lotion | Gallon | 1 Item
DermaDaily lotion provides deep, penetrating hydration for dry skin relief.
Supplements and enriches the skin's own natural oils.
Long lasting protection.
Mild, non-greasy formula.
Ideal for massage therapy.
Show More
Show Less
Secure online Payments
30-day easy return policy
Product Support
Pharmacy Accreditation
Shipping Anywhere in the USA