Smith & Nephew 66801174 | DURAFIBER AG GELLING FIBER DRESSING 4″ X 4″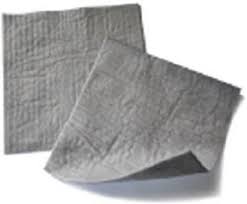 Description
 DURAFIBER AG GELLING FIBER DRESSING
Smith & Nephew 66801174  |  Size: 4″ X 4″  |  Box of 10
Description
The DURAFIBER range is a new generation of high performing gelling fiber dressing designed to meet the many challenges posed by medium and heavily exuding infected and non-infected wounds.
Specially designed with innovative fiber technology, DURAFIBER features a unique non-woven fiber blend that is integral to its high performance.
This unique blend provides an exclusive combination of benefits that set DURAFIBER dressings apart from conventional gelling fiber dressings.
Show More
Show Less
Secure online Payments
30-day easy return policy
Product Support
Pharmacy Accreditation
Shipping Anywhere in the USA