3M 1561H | Reston Self-Adhering Foam Dressing Pad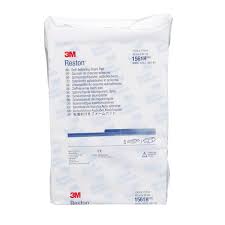 Description
Reston Self-Adhering Foam Dressing Pad
3M 1561H  |  11-3/4″ X 7-7/8″ |  Pack of 5
Description
3M™ Reston™ Self-Adhering Foam is designed to protect against skin damage from splints, casts, and prostheses. It may be used as a padding for beds, chairs and operating room tables. Self-Adhering Foam – High Support Pad is 7-7/8 inch x 11 3/4 inch, (15/16 inch thick) (20 cm x 29. 8 cm).
Versatile padding adheres well to a variety of surfaces
Lightweight and conformable padding can be cut, layered and shaped for special applications
Available in medium- and high-support pads or light support foam roll to meet your application needs
Hypoallergenic
Show More
Show Less
Secure online Payments
30-day easy return policy
Product Support
Pharmacy Accreditation
Proudly Canadian!