Coloplast 10586 | SenSura Mio 1-Piece Urostomy Pouch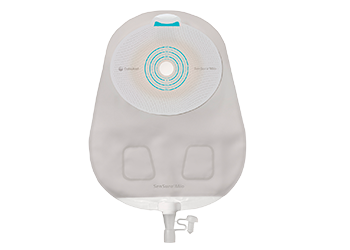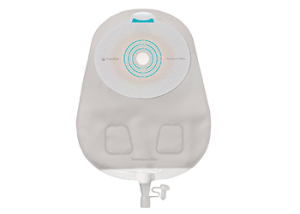 Description
SenSura Mio 1-Piece Urostomy Pouch
Coloplast 10586 | Standard adhesive | Pouch size: Maxi 26 cm (10-1/4″) | Cut to Fit 10 – 45 mm | Non-convex | Transparent | No Filter | Box of 10
SenSura Mio provides better fit to body and optimal discretion due to the many innovative features.
Elastic adhesive for a secure fit to individual body shapes
Neutral grey textile for optimal discretion and an honest look
With SenSura Mio 1-piece urostomy, the elastic adhesive is permanently fixed to the pouch. The whole system is removed and replaced to change the pouch. SenSura Mio 1-piece urostomy is available in a broad range of flat baseplates consisting of various pre-cut or hole sizes which can be customized, and with transparent or neutral grey pouches in a variety of sizes.
Show More
Show Less
Secure online Payments
30-day easy return policy
Product Support
Pharmacy Accreditation
Shipping Anywhere in the USA