Coloplast 11021 | SenSura Click Baseplate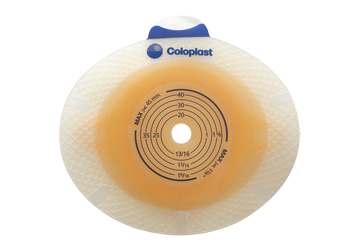 Out of stock
Want to be notified when this product is back in stock?
Description
SenSura® Click Baseplate
Coloplast 11021 | Standard adhesive | Custom cut 15 – 33 mm | Convex Light | w/ Belt tab | Flange size: 50 mm | Box of 5
SenSura Click is a two-piece mechanical coupling system that combines the unique SenSura double-layer adhesive with an audible 'click' to ensure the pouch is locked securely to the baseplate.
The pouch is attached securely to the baseplate by a mechanical coupling system. An audible 'click' confirms that the pouch is locked securely to the baseplate.
Before the pouch is locked into position, it can be rotated into the desired position, without the pouch having to be removed from the baseplate.
The pouch can be removed separately from the SenSura double-layer baseplate, allowing the pouch to be changed more frequently than the adhesive baseplate.
Show More
Show Less
Secure online Payments
30-day easy return policy
Product Support
Pharmacy Accreditation
Shipping Anywhere in the USA