Hollister 71084 | VaPro Plus Pocket No Touch Intermittent Catheter | 8 Fr | Straight | 1 Item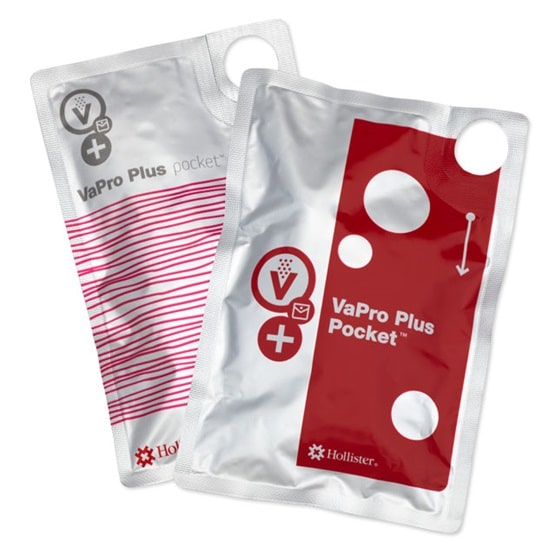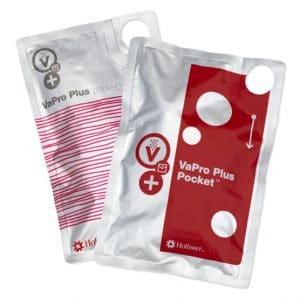 Description
VaPro Plus Pocket™ No Touch Intermittent Catheter
Hollister 71084 | VaPro Plus Pocket No Touch Intermittent Catheter | 8 Fr | Length 16″ |  Straight | 1 Item
VaPro Plus Pocket™ catheters provide 100% No Touch Protection with a protective tip and sleeve, and an integrated 1000ml collection bag for catheterization at home or on-the-go. No toilet or receptacle is needed.
The collection bag easy-to-open and easy-to-empty for cleaner handling.
VaPro Plus Pocket™ catheters are offered in pocket-sized packaging for easy transportation and discreet out of home usage.
Features
The protective tip helps shield the sterile catheter during insertion from bacteria located within the first 15mm of the distal urethra, and helps reduce the risk of carrying bacteria into the urinary tract
The protective sleeve allows for the catheter to be gripped anywhere, provides a barrier to the catheter to help keep germs away, and is proven to prevent the transmission of pathogens that may cause UTIs
The combination of protective tip and sleeve creates a no touch system that is easy to use
Ready to use right out of the package with no extra steps
Designed with smooth rounded eyelets to enhance user comfort during insertion and withdrawal
The 1000ml integrated collection bag offers:

a tear line and tear stopper that make it easy to open
a handle and second finger hole that make it easy to empty
an anti-reflux valve to prevent urine backflow
printed measurements to help monitor the amount of urine
transparency to allow visual assessment of urine color

Packaging designed with finger hole to be easy to open
Not made with natural rubber latex
Phthalates-free PVC material
Show More
Show Less
Secure online Payments
30-day easy return policy
Product Support
Pharmacy Accreditation
Shipping Anywhere in the USA