RUS 221500080 | Female FloCath Quick Intermittent Catheter Kit | 8Fr Female | 1 Item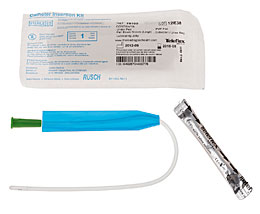 Out of stock
Want to be notified when this product is back in stock?
Description
FloCath Quick™ Intermittent Catheter Kits – Female
221500080  |  8 Fr  |  8″ female  |  1 Item
Please note these are sold individually and a box consists of 50
The FloCath Quick™ Kits give the convenience of a small, discrete system while helping to maintain sterility at home or on the go. The compact kit includes a single, sterile FloCath Quick™ Catheter Female, packaged complete with insertion supplies including gloves (not made with natural rubber latex), antiseptic skin prep, underpad, urine collection bag, and a refuse bag.
Show More
Show Less
Secure online Payments
30-day easy return policy
Product Support
Pharmacy Accreditation
Shipping Anywhere in the USA