Coloplast 28702 | SpeediCath® Compact Male with SpeediBag | 12 – 18 Fr | 13.2″ | 1 Item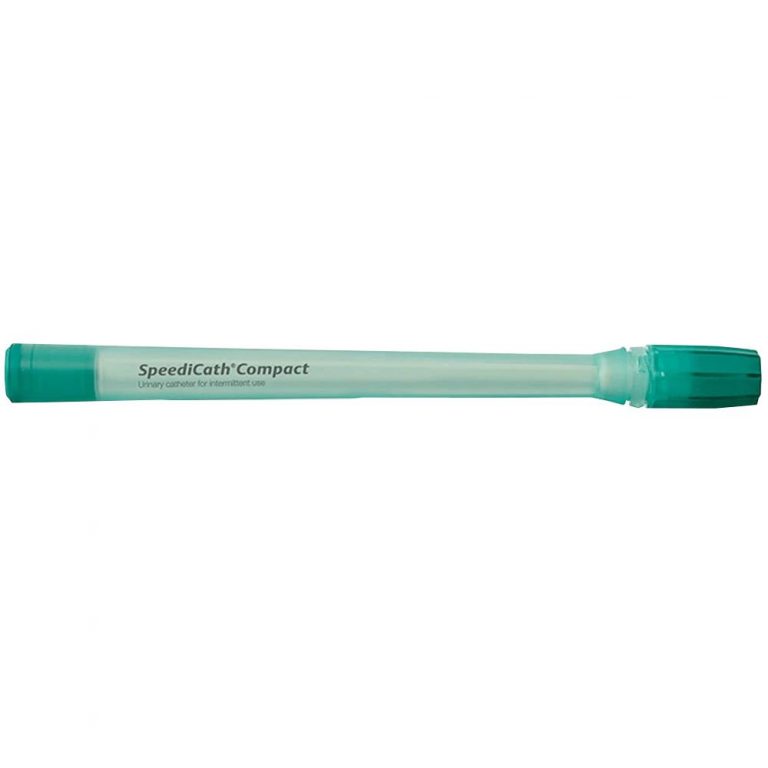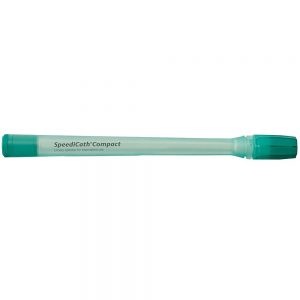 Description
SpeediCath® Compact Male
28702  |  12/18 Fr  |  Length: 13″  |  Compact | Straight |  Each
SpeediCath Compact Male is the discreet and instantly ready to use catheter for men. Its revolutionary, award-winning design offers discretion without compromising safety and convenience.
Product description
Designed for discretion, SpeediCath Compact Male is approximately half the size of standard intermittent catheters and features a "non-medical, discreet design. Its compact design makes SpeediCath Compact Male more convenient to store, carry and dispose of without compromising ease of use.
SpeediCath Compact Male has a unique hydrophilic coating and polished eyelets designed to reduce friction, increase comfort, and minimize the risk of urethral damage.
The benefits of SpeediCath Compact Male:
The most compact catheter for men yet
Easy "no-touch" insertion
100% re-sealable after use
Its unique hydrophilic coating makes it instantly ready to use
Being PVC and phthalate-free limits the environmental impact
Key benefits
The way you empty your bladder is your business and SpeediCath Compact Male keeps it that way. It's the most compact catheter for men on the market yet thanks to the innovative and award-winning design. The catheter is easy to use without compromising safety or hygiene.
Rated discreet by 96% of users
Rated easy to use by 85% of users
Its unique hydrophilic coating makes it instantly ready to use
Can be inserted without touching the coated section
Show More
Show Less
Secure online Payments
30-day easy return policy
Product Support
Pharmacy Accreditation
Shipping Anywhere in the USA