April 30, 2021
Best Ostomy Odor Control Products
Top Ostomy Products for Odor Control and Hygiene Conscious People
As you know, good hygiene is critical to post-procedure aftercare and healing in addition to ongoing ostomy management. But it goes beyond practical health for the tens or hundreds of thousands of the half-million Americans who live with a stoma. For them (and you) good hygiene has always been important.
To feel good you like to look and smell good too. And now that you're figuring out life with an ostomy you're challenged by a new concern that may compromise the effectiveness of your favorite soaps, perfumes, colognes, and body lotions. In fact, the United Ostomy Associations of America (UOAA) reports that odor is the third biggest concern ostomates have. Is the battle between a stoma and appealing body scent a lost cause? Not when you choose the right odor control products. Let's review. 
5 Top Ostomy Products for Eliminating Odors That Actually Work (and Smell) Great
1. Hollister Adapt Lubricating Deodorant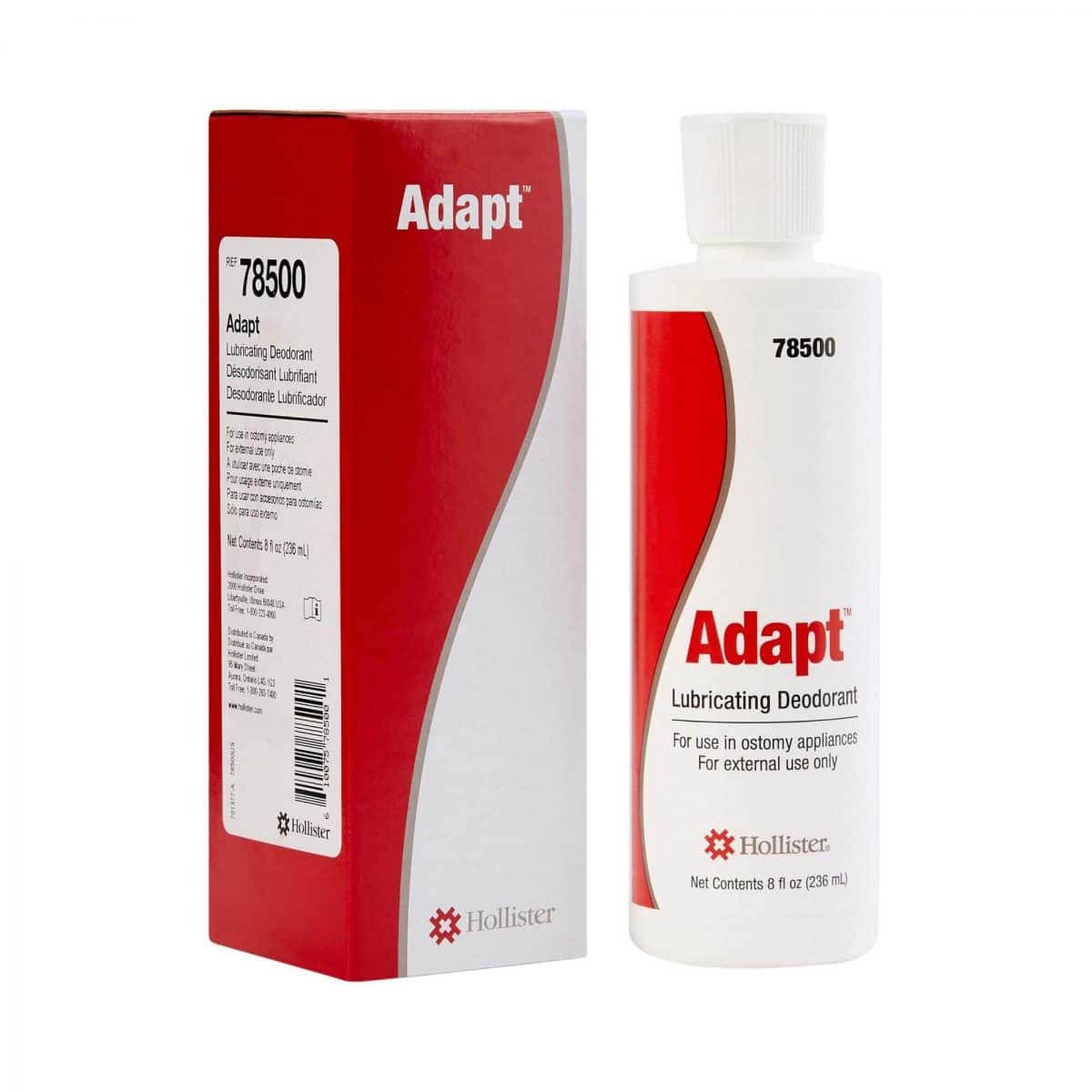 Hollister is a leading brand in ostomy hygiene care. Their Adapt Lubricating Deodorant should top any ostomates' list of essential purchases. What separates them from the other ostomy deodorants on the U.S. market?
Unlike many ostomy pouch deodorants available in the U.S., Adapt effectively neutralizes odors both in and around your appliance. It does this as opposed to masking the scent with a perfume which can amalgamate into a pungent disaster as we're sure you have experienced to some degree. In addition to the superior odor-neutralizer, Adapt contains a pouch lubricant that assists in keeping your stoma bag interior clean and allows you to empty your drainable pouch system with ease. This prevents unpleasant odors now, and throughout the day. View more on Hollister's Adapt Lubricating Deodorant available at InnerGood USA.
2. Hollister M9 Odor Eliminator Drops
Hollister continues with its superior offering of odor control products with their 8 0z M9 Odor Eliminator drops.
The M9 is like C4 to unpleasant odors, eliminating them before the have a chance to rear their head. All that you need to do is place the drops into your colostomy or ileostomy bag and odors will quickly dissipate, and will remain discrete when your bag is emptied in a public restroom.
They are to be used with every change or pouch draining. View more on Hollister M9 Odor Eliminator Drops available at InnerGood USA.
3. Convatec Diamonds Gelling and Odor Control Sachets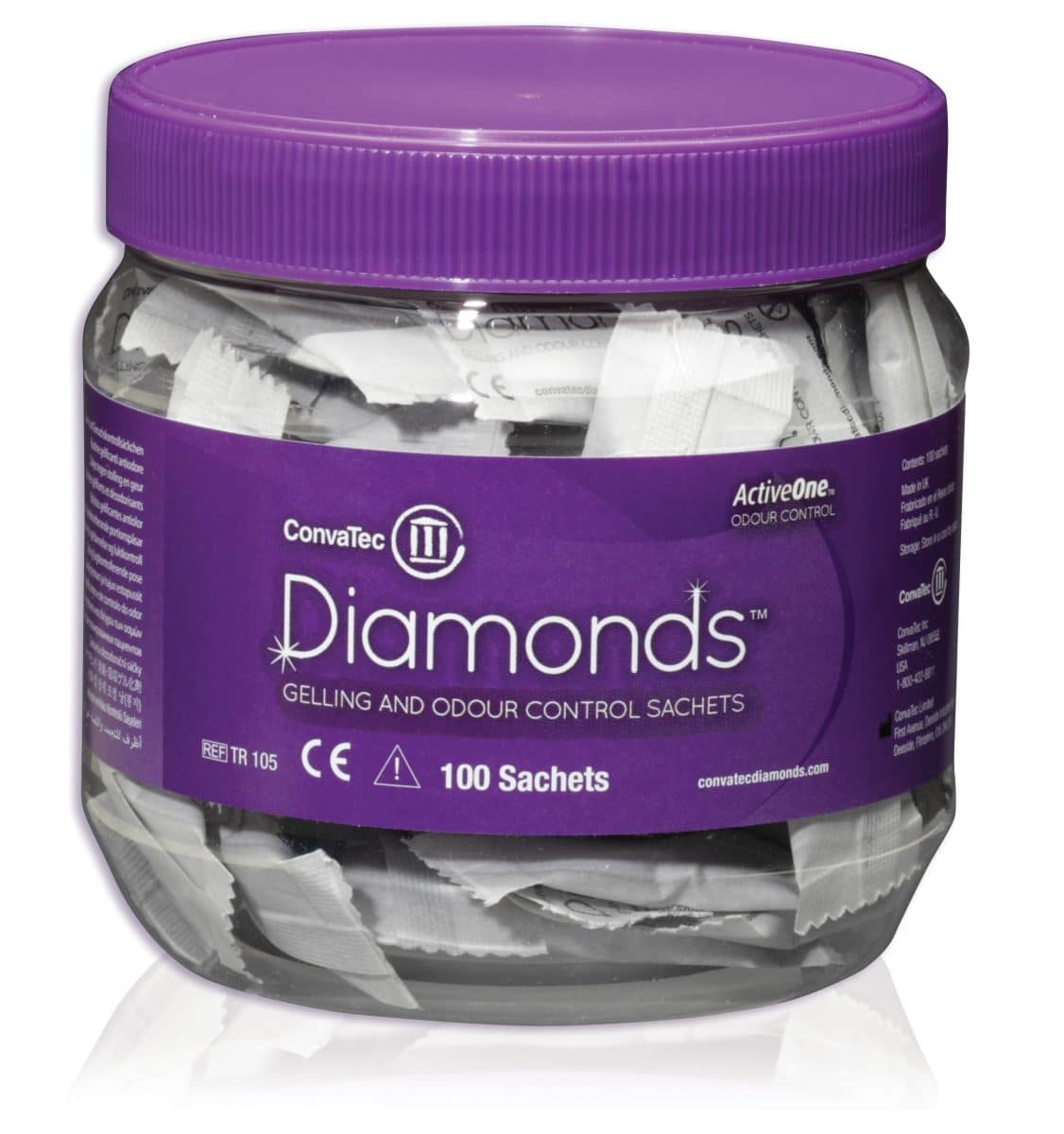 Convatec also steps up to the odor-control plate with their 100-pack product that provides for clean and odor-free confidence. The easy-to-use sachets are placed (un-opened) directly within the opening of your empty ostomy bag, at which point Convatec's trademark ActiveOne Odor Control solution found in the sachets reduces and ultimately eliminates excess gas.
The latter also mitigates ostomy bag ballooning, which therefore eliminates the risk of leakage and odor escape. Better yet, it creates a more discreet pouch in the process.
The product is appropriate for ileostomates and those with a liquid stool output. View more on Convatec Diamonds Gel Odor Sachets available at InnerGood USA.
4. Hollister M9 Odor Eliminator Spray (Apple Scent)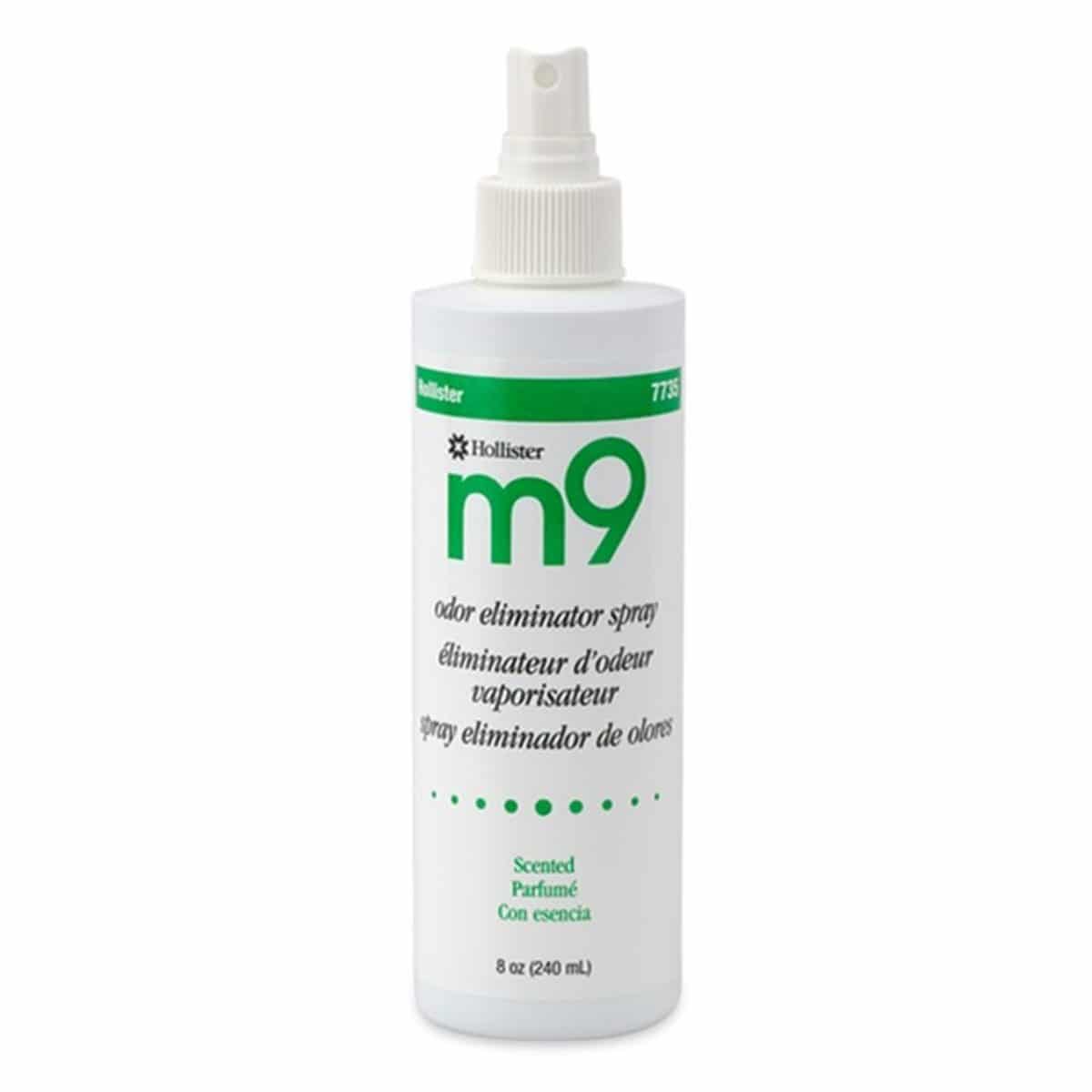 Hollister's M9 Odor Eliminator apple scented spray is so effective that it has become a staple in hospitals to control ostomy patient (and other) odor.
But the 8-ounce pump spray is much more than a mask of bad smell as like Hollister's Odor Eliminator Drops it also neutralizes unpleasant odors. Carry this convenient product around with you at all times and you'll never again be concerned about public odor.
It is also available in unscented, in case you don't like the smell of crisp autumn mornings. View more on Hollister's Apple-Scented M9 Odor Eliminator Spray available at InnerGood USA.
5. GEL-X Absorbent Tablets and Deodorizer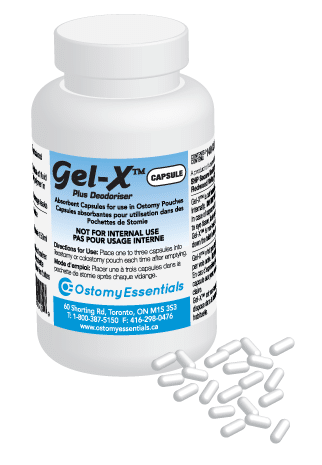 GEL-X Absorbent Tablets and Deodorizer will put en end to your odor woes. The formula solidifies liquid waste (inside of your ostomy pouch) into gel.
This traps odor until it's manually expelled from your appliance. It also effectively promotes healthier peristomal skin as it reduces potential for leaks. In addition it limits ostomy pouch noise while helping you maintain a lower overall profile as it applies to your hygiene concerns.
View more on the GEL-X Absorbent Tablets and Deodorizer product available at InnerGood USA.
If you have any questions about the odor control products addressed here, feel free to contact InnerGood anytime.
Share this article: