January 14, 2023
Best Intermittent Self-Catheters for 2023 
Self-intermittent catheterization is a procedure that involves you passing a tube (the catheter) through the channel you normally urinate from (the urethra). You may require this daily undertaking due to leakage (urinary incontinence), an inability to urinate (urinary retention), a surgery that necessitated the need for a catheter, or other health concerns. Of course, as someone who needs one, you already understand this. 
What you really want to know, is which are the best intermittent catheters available in the U.S. market. Is there one brand that stands out as a top self-catheter? There is, and it's from the most trusted continence care brand in America – Coloplast SpeediCath. Here's why you should add this product to your at-home health and wellness supply.
Why Coloplast SpeediCath is the Most Trusted Product for Those Who Require a Self-Intermittent Catheter in the USA

America's Trusted Self-Catheter for More than 15-Years
We must begin with one simple fact. The award-winning Coloplast SpeediCath has been one of the top-selling intermittent catheters in the USA for over 15 years. There are a number of related products from other suppliers that come and go, but this self-catheter is here to stay.
Instant Application
There is no fiddling around to figure out how to apply the pre-hydrated (with saline solution) SpeediCath. It is ready to open and use in an instant. You don't have to add water, nor do you need to wait for the coating to become activated. 
You've got a  life to attend to, so don't get bogged down with other self-catheter brands. There are also SpeediCath Compact catheters which offer greater portability. They call this product SpeediCath for a very good reason.
Superior Comfort
People who have to use a self-catheter for the first time are riddled with uncertainty regarding comfort in both initial application and ongoing use. Let's be honest, sticking a tube through one's urethra doesn't exactly make for a pleasant Sunday afternoon. 
Knowing this, Coloplast has dedicated countless hours of research, testing, and manufacturing to create continence care products that are not only effective but comfortable to use. This is as of true of SpeediCath as it is whether any of their products. We elaborate further on this key benefit below as we discuss safety and hygiene, which are interconnected with comfort.
Safe and Hygienic
A major concern over any form of continence care product applied at home is safety and hygiene. After all, you're dealing with sensitive parts of the human anatomy. But unless you live with a physician or nurse, you're on your own. Fret not, as you'll find peace of mind that SpeediCath features a hydrophilic surface coating to ensure safe catheterization on each and every application. The smooth and even coating over an already soft and pliable design minimizes the risk of urethral damage. In addition, the product has smoothed-out eyelets and polished edges between the eyelet and catheter surface to mitigate friction. 
Now that you know insertion is as low-risk and seamless as can be, you're probably concerned about removal. Won't the coating be compromised during use? Nope! The patented base coating ensures uniformity and even distribution after insertion. This keeps the top coating from rubbing off and the base coating intact during removal.
Anatomical Designs for Men, Women, and Children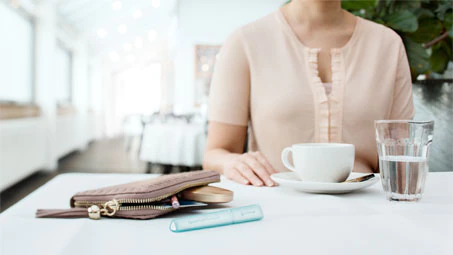 In the past, there was just one general type of intermittent catheter. That changed when Coloplast stepped up to bring the best self-catheter product line to the USA. 
For example, the SpeediCath Compact Female is the first catheter designed to suit the anatomy of the female body. It offers women a convenient and discreet option that is approximately the size of lipstick or mascara.
The SpeediCath Compact Male also offers an anatomy-specific design for convenience, comfort, and safety. And importantly, there are equally superior pediatric versions for children. 
We think that Coloplast has one of the best self-catheter products available in the USA, but the next step is for you to decide. Try it for the first time. Buy your Coloplast SpeediCath products and accessories from InnerGood.
View All Coloplast SpeediCath Products
If you have any questions about this product line or want to know how to qualify for discounts and/or free shipping, contact us today.
Share this article: