May 12, 2022
Ohnut: Remedy for Painful Intercourse and Penetration
You're not alone. Approximately 75 percent of women experience pain during sex at some point in their lives, while one in every ten experiences painful intercourse all of the time. That's 10%  of the entire sexually active female population in the United States. When you consider that  70% of single women and 95–96% of married or cohabiting women in the USA are sexually active, you're looking at millions who regularly experience pain during penetration.  
Chronically painful intercourse impacts much more than the physical act of sex. It can lead to loss of sexual desire altogether, which subsequently causes deep-seated relationship issues with one's partner/s. Both parties become frustrated, misguided blame can be directed at oneself (or at one's partner), and ultimately there is a loss of physical and emotional intimacy. It even impacts a women's ability to pleasure herself using sex toys that penetrate the vaginal walls. Collectively,  painful intercourse can spiral into anxiety and depression.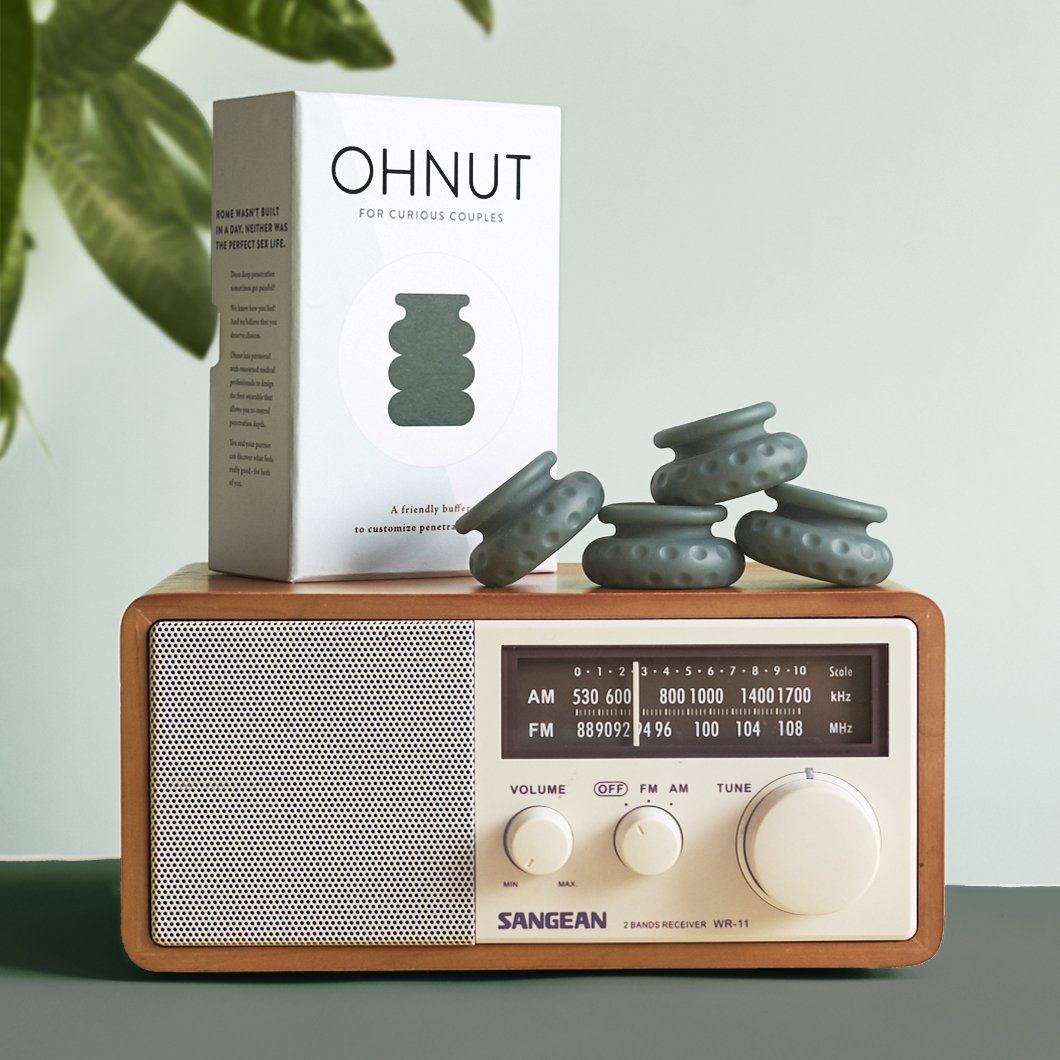 It's important to clarify that you are nothing "wrong." Painful intercourse for women is a  medical condition known as dyspareunia or Genito Pelvic Pain Penetration Disorder  (GPPPD). There are many causation factors: 
adenomyosis,

cystitis,

endometriosis,

hemorrhoids,

IBS,

ovarian cysts,

pelvic floor dysfunction, 

pelvic inflammatory disease,

uterine prolapse,

retroverted uterus,

uterine fibroids.
Other common precursors include natural childbirth and c-sections in addition to other surgeries or medical treatments. When you consider how many cases there are and how many sexually active American women have to live with dyspareunia/GPPPD, it may seem like there is no remedy for painful intercourse and penetration. Thankfully, this is not the case. 
For many, there is a very practical solution that you didn't know existed. And the good news is that there is no surgical procedure involved and no numbing medications to take (which take away pleasure). It's not another lubricant, nor is it an updated Kamasutra-Esque guidebook of new positions (although feel free to try). Instead, it's an easy-to-use/apply wearable for the male and/or your sex toys that can make intercourse and penetration as pleasurable as it's supposed to be. It's called Ohnut, and it will make you say, "Oh My!". Let's review. 
Why American Women Get Their Partner/s to Wear Ohnut for Pain-Free Penetration and Pleasurable Intercourse 
It's a Bumper for the Penis (or Sex Toy)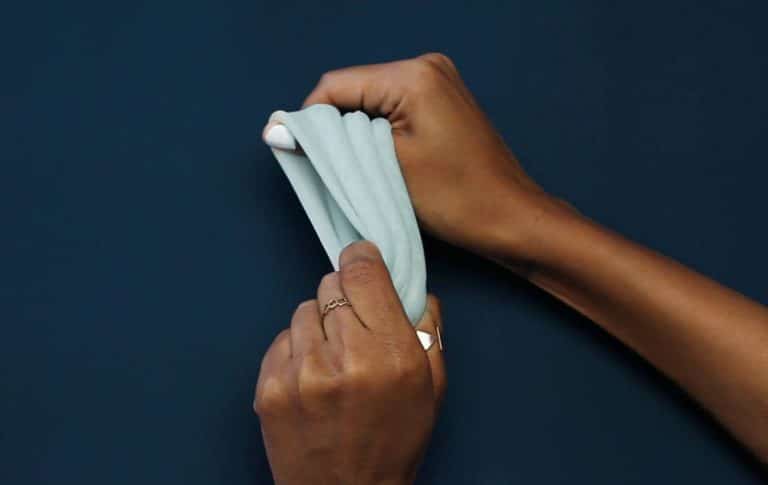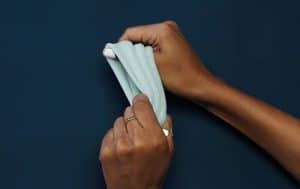 We're not attempting to be funny, as there is no better way to describe this remedy to painful penetration. In fact, the fine folks at Ohnut are the ones to nickname their product a penis "bumper," although it's technically a buffer. 
Ohnut is a wearable for the male or penetrating sex toy that comes with four-linking soft rings.  The FDA-approved skin-safe polymer blend-based rings can be added or removed to adjust the depth of penetration for comfort. It serves as a cushion during intercourse. The thermoset material is BPA, phthalate, and latex free to diminish the potential for genital irritation. 
The Ohnut rings do not penetrate your vagina, and the supple material feels just fine against your vulva, labia majora (outer lips), labia minora (inner lips), and the clitoris. Now we know what your male partner/s (as applicable) may be thinking. Is it comfortable? It is! It may even add a new sensation that enhances his pleasure (in addition to yours). The buffer material is extremely comfortable and comes in two sizes (Classic and Wide). It is also malleable so that it fits around any penis or toy size and shape – curved ones included.
Furthermore, it's accommodating to circumcised and uncircumcised men. And if you're proud and want to add colorful flair to your experiences, you'll enjoy Ohnut's rainbow-colored buffers.  The rainbow variety also comes in Classic and Wide sizes. 
Reviews from VERY SATISFIED Customers 
Who wouldn't want to read a review for such a fun and revolutionary product? You can perform  an online search to read through them all or have a look at a few self-explanatory ones below: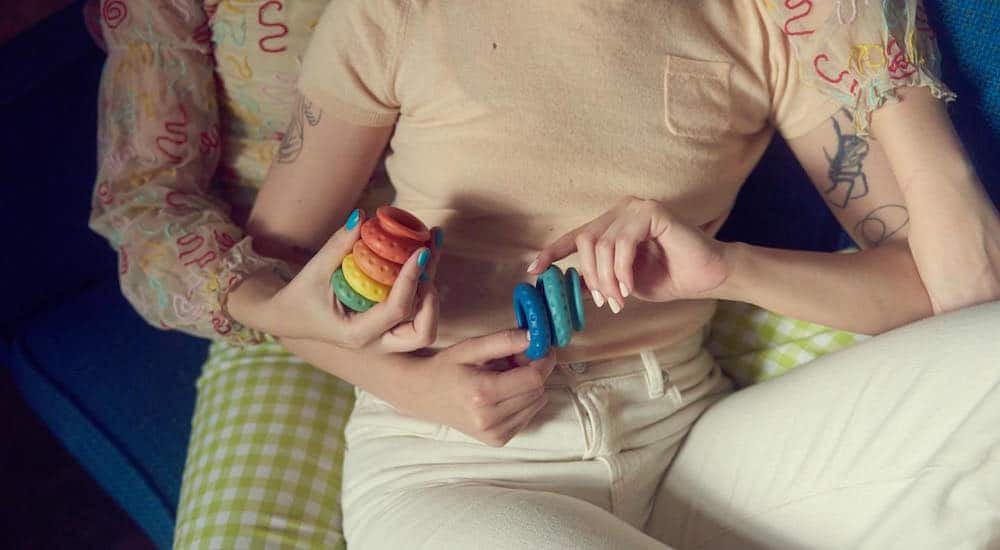 "While I can't speak for everyone, the answer for me is a resounding, "Hell yes." The first time I  used Ohnut was with my partner, a cisgender man, and it was the first time in months (in fact,  maybe a year) that I was able to completely let go and be totally in the moment instead of  having to remind myself to relax my body and my pelvic floor muscles so it wouldn't  hurt." (Allure Magazine)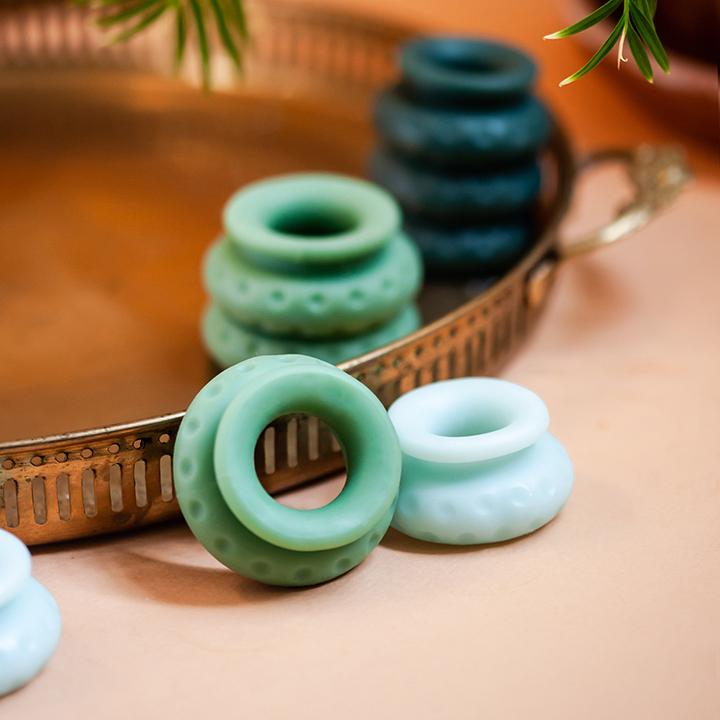 "I've been using them since […] the summer and felt that now was a good time to review them for you guys since I've had a good length of time to test them. We've put them through the wringer here and they still look new. So they're durable, they're comfortable, and they make sex better for us. We actually had great doggy-style sex that wasn't slow and careful. And it was  awesome." (Reddit) 
"Lady with a short vag here. Just tried the Ohnut last night and I second this comment! Just  buck up and pay […] Best investment I've made in a while (Reddit)
"Literally life-changing. So many fears and anxiety during sex are gone. Now me and my partner  can finally lose ourselves in the act of making love." (Erika K. Facebook Reviews)
The remedy for painful intercourse and penetration you've been looking for could be right here.  There is only one way to find out if it will work. Ohnut is now available in the USA via  InnerGood. Buy yours here and learn to love sex again, or for the very first time.
Share this article: